We are currently relocating and pausing our group studio classes during the month of September. For any enquiries please contact us directly +351 968 880 728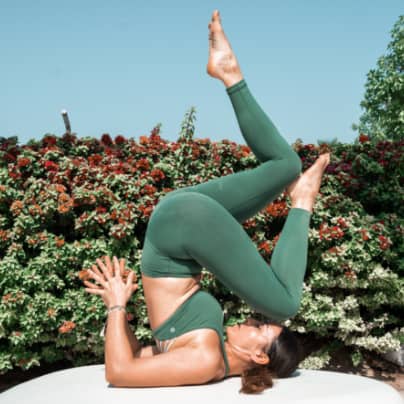 This Class requires regular yoga practice or certain level of fitness. It is a flowing sequence (Vinyasa Yoga)  of yoga poses combining breath & movement to the sound of the beat for the first 30mins & stretch for the next 30mins. It is a perfect way to balance your YIN & YANG energy. You will be challenged but will feel balanced at the end of the class.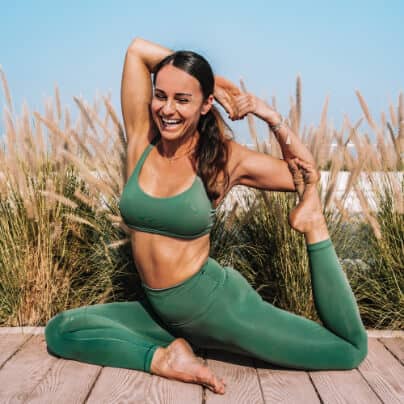 You move your body slowly & deliberately into different asanas (poses) that challenge your strength and flexibility, while at the same time focusing on mindfulness. Poses are held for several breaths and each class involves practice of asanas and pranayamas (breathing techniques). This class is suitable for beginners. 
Suitable for all ages, beginners or someone who wishes to start yoga. This class is passive approach to yoga practice using the props, most poses are focusing on the lower body and the spine  improving your mobility & flexibility. Yin Yoga can be deeply healing as it releases suppressed and trapped emotions and traumas.
This class is suitable for someone who practices yoga regularly and is familiar with Vinyasa Yoga.  It is a flow of movement (yoga asanas) connected with breath resulting in improving your strength & balance. Excellent practice for morning to wake up the body and feel energized after.
Yoga has endless benefits for children. This yoga class is for children between the age of 5 - 9 where they learn about mindfulness, breathing and practice yoga poses through playful story telling. The class is themes every week and they are different every time.
This class is suitable for any fitness level. Clinical Pilates takes into consideration your previous injuries and exercises are adjusted according to it. Some of the benefits of Clinical Pilates include improvements in: posture, flexibility, muscle strength, control, balance and core and pelvic floor strengthening.
2023

September

Mon
Tue
Wed
Thu
Fri
Sat
Sun

22

AUTUM EQUINOX CACAO CEREMONY

•