Here are our group classes at the Haven Yoga Studio in Vilamoura. You can also request any of them for your private session or a private group.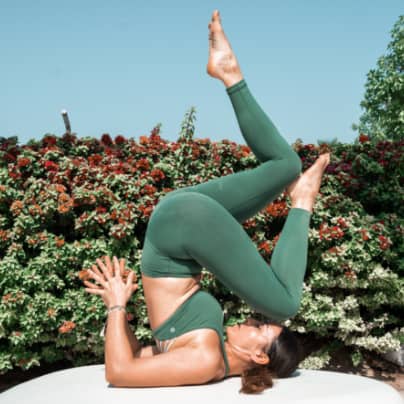 This Class requires regular yoga practice or certain level of fitness. It is a flowing sequence (Vinyasa Yoga)  of yoga poses combining breath & movement to the sound of the beat for the first 30mins & stretch for the next 30mins. It is a perfect way to balance your YIN & YANG energy. You will be challenged but will feel balanced at the end of the class.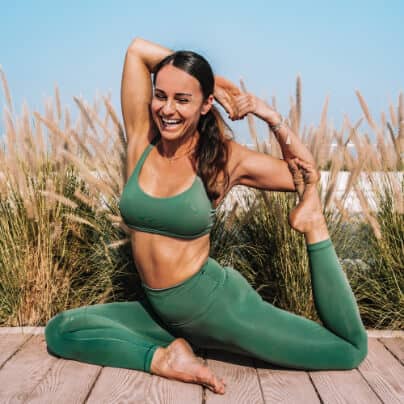 You move your body slowly & deliberately into different asanas (poses) that challenge your strength and flexibility, while at the same time focusing on mindfulness. Poses are held for several breaths and each class involves practice of asanas and pranayamas (breathing techniques). This class is suitable for beginners. 
Suitable for all ages, beginners or someone who wishes to start yoga. This class is passive approach to yoga practice using the props, most poses are focusing on the lower body and the spine  improving your mobility & flexibility. Yin Yoga can be deeply healing as it releases suppressed and trapped emotions and traumas.
MFR stands for Myofascial Release.  Myo - muscle, Fascia - main connective tissue, Release - refers to the gentle way of getting rid of those restrictions, restoring balance, more supple movement and health in the body. We use cork tools such as peanut, blocks to help you release tight fascia. This is a great class is suitable for all levels.
This class is suitable for someone who practices yoga regularly and is familiar with Vinyasa Yoga.  It is a flow of movement (yoga asanas) connected with breath resulting in improving your strength & balance. Excellent practice for morning to wake up the body and feel energized after.
Yoga has endless benefits for children. This yoga class is for children between the age of 5 - 9 where they learn about mindfulness, breathing and practice yoga poses through playful story telling. The class is themes every week and they are different every time.
This is a parent/guardian led group for 0-5years olds. Its a wonderful place for children to use their imagination, develop their creativity and learn through play. Class is guided by a U.K. Qualified Primary School Teacher.
Learn how to lift, tone & sculpt your face with our Face Yoga Coach. Our face has 57 muscles, we learn how to tone them and relax them at the same time applying a natural botox to your skin decreasing wrinkles and improving elasticity of your skin. The class ends with relaxing guided meditation.
Elena taught a private yoga class for my sisters hen weekend at our villa and it was so lovely. The class she created for us...
Highly recommended. Had a private yoga session with a group. Very good class, all abilities are catered for. Lovely teacher and explains and shows...
a week ago
Samantha Reardon
Such a beautiful and professional studio that offers a wide range of yoga classes, styles and workshops. Definitely the best yoga studio I have been...
11 months ago
Pauline Hanuise
A wonderful home yoga session with Elena. Such a fantastic teacher and a lovely human being.
Amazing private yoga session for my sisters birthday. Absolute bliss. Can't wait to book again.
a week ago
Daniella Messer