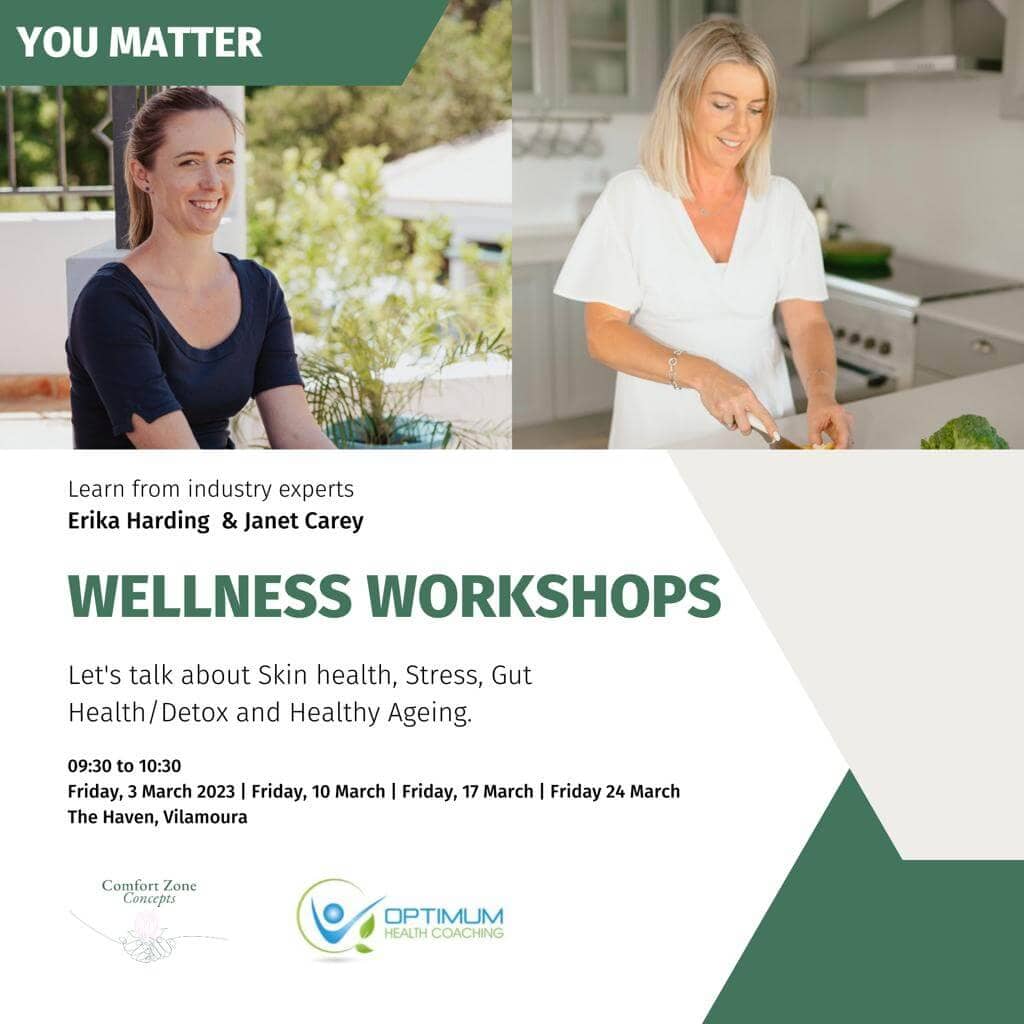 WELLNESS WORKSHOP
31
31 people viewed this event.
Workshop 4: HEALTHY AGING
We all want to age well and live a long healthy life.  And while you can't reverse your chronological age (your actual no of years) exciting advances in research have shown that you can in fact reverse your biological age (based on bio markers that show how much damage has accumulated in your body). The emerging research into epigenetics now allows us to understand how we can use nutrition and lifestyle strategies to regulate how our genes are expressed (turned on and off).
In this workshop you will learn how you can reverse your biological age through nutrition and lifestyle changes leading to a reduced risk of chronic diseases and increase years of quality of life.
TICKET PRICE: 20EUROS PER CLASS