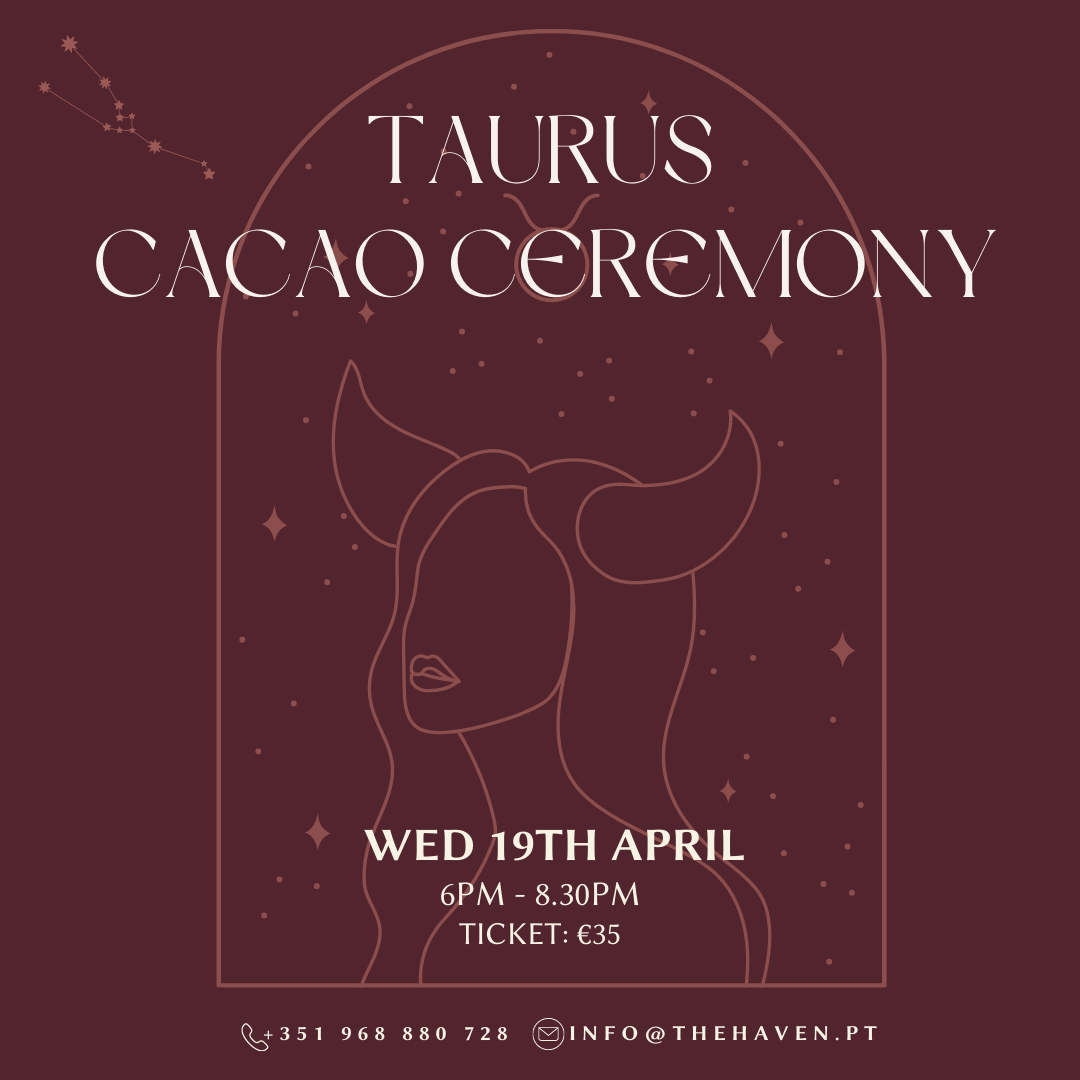 TAURUS CACAO CEREMONY
5
5 people viewed this event.
SUN IS MOVING INTO TAURUS AND WE GATHER TO CELEBRATE – CACAO CEREMONIES WITH DANIELLE ARE A SAFE AND ENJOYABLE SPACE TO EXPERIENCE THE MAGIC AND LOVE OF CACAO.
WE COMBINE BREATH AWARNESS, SIMPLE SOUND OR MANTRA, ELEMENTAL HONOURING (AIR, WATER, FIRE, EARTH) CALLING IN THE SPIRIT OF CACAO AND THE CURRENT ASTROLOGICAL ENERGY WE ARE WOVEN WITH TO OPEN THE SPACE AND SET THE TONE.
TICKET: 35EUROS