ASTROLOGY SEMINAR – LEARN HOW TO READ YOUR OWN BIRTH CHART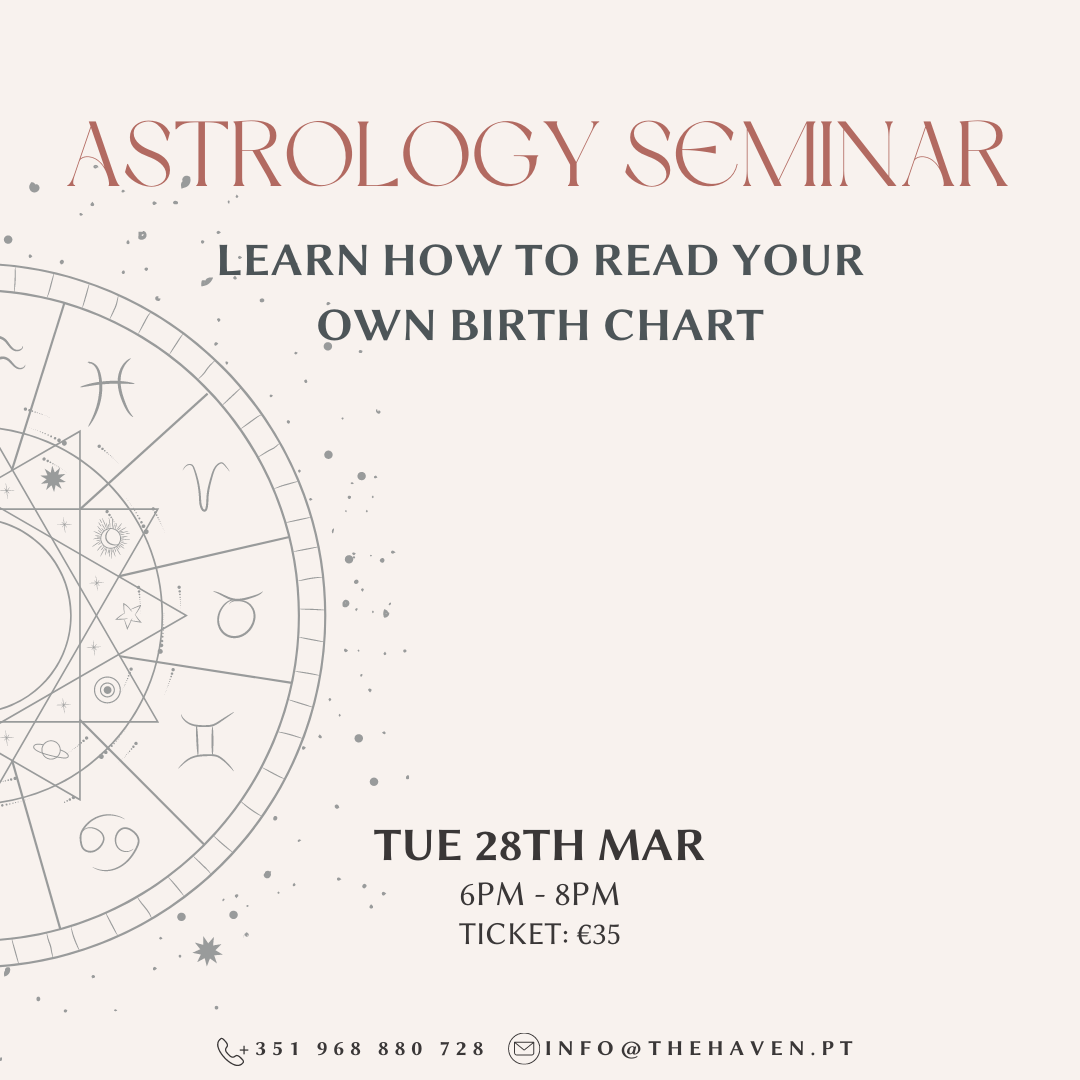 ASTROLOGY SEMINAR – LEARN HOW TO READ YOUR OWN BIRTH CHART
30
30 people viewed this event.
YOU WILL HAVE AN OPPORTUNITY TO REPEAT THIS SEMINAR FROM THE 1ST OF MARCH OR ATTEND IF YOU HAVE MISSED IT.
IN THIS ASTROLOGY BASICS SERIES DANIELLE WILL TEACH YOU HOW TO LOOK AT YOUR BIRTH CHART AND DETERMINE THE BASICS OF THIS DIVINING SCIENCE.
YOU WILL COME AWAY WITH: YOUR BIRTH CHART PRINT OUT, AND HOW TO SPOT YOUR PLANTES, ANGLES AND THEIR LOCATIONS IN THE ZODIAC AND HOUSES OF YOUR CHART. YOU WILL ALSO LEARN THE BASIC MEANINGS OF THE PLANETS AND ZODIAC SIGNS. PLUS Q&A FOR YOUR OWN CHART.
TICKET: 35EUROS