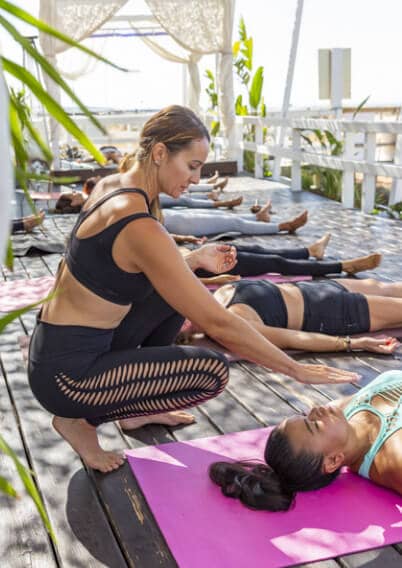 "Be like a tree
and let the dead
leaves drop"
---
RUMI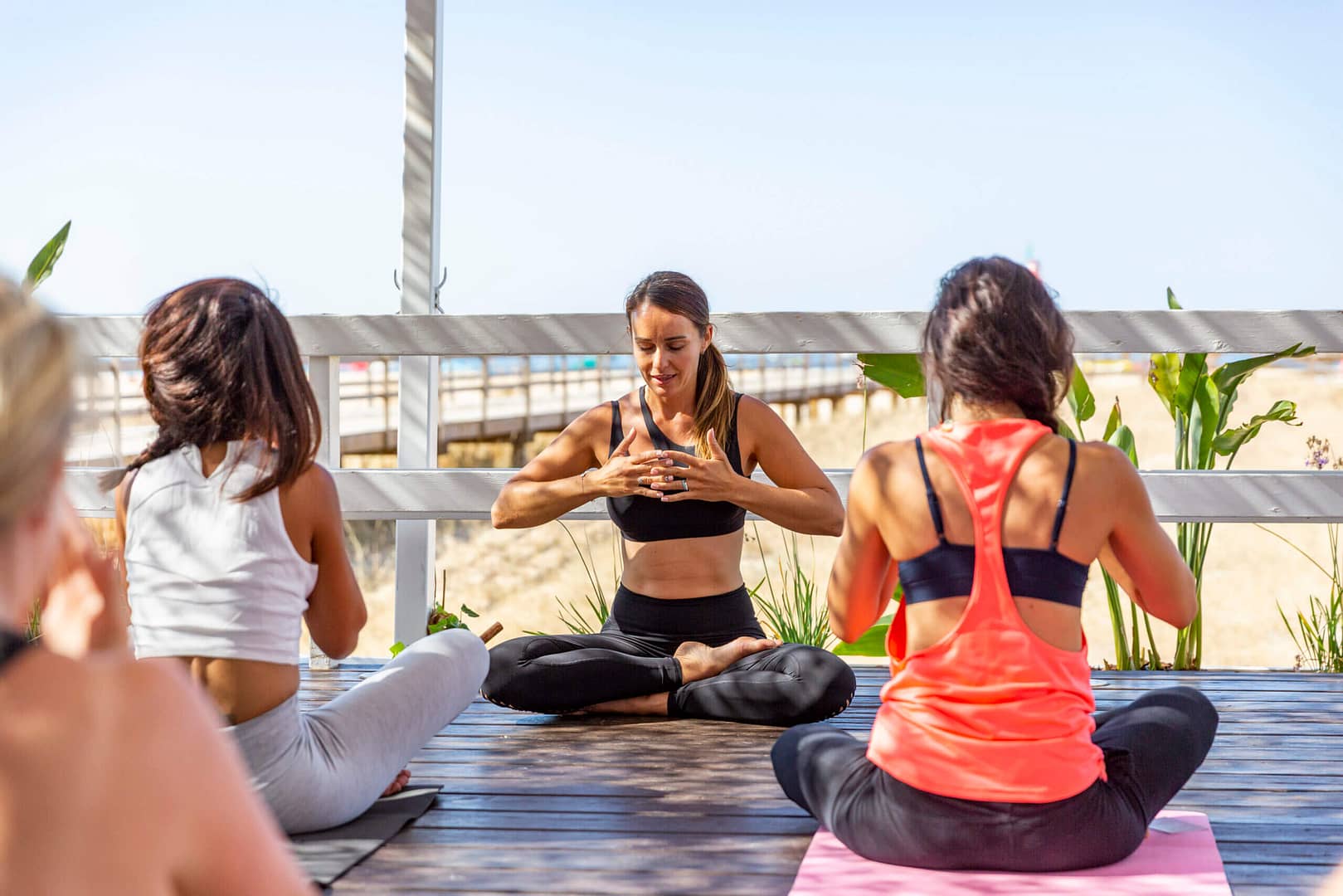 "HAVEN" is a community founded by Elena Menci, an international yoga teacher who moved to the Algarve from Dubai in 2020. We are based in the sunny Algarve and welcome anyone who loves or is curious about yoga, mind body connection, healthy living & lifestyle. We host weekly group classes, workshops and events at our Yoga Studio as well as Retreats & Yoga Teacher Trainings. Elena is very passionate about creating a welcoming environment for the community. Head to our EVENTS page to see what's on.
We operate in the Golden Triangle (Almancil, Quinta do Lago, Vale de Lobo) and offer personalized experiences for our clients within and outside this area.  For private session please
email
us or Whatsapp directly to
+351968880728.
HAVEN offers group & private classes:
Yoga & Meditation
Corporate Yoga & Meditation
Cacao Ceremonies & Sound Healing
Nutrition & Yoga Workshops
Yoga & Wellness Retreats
Yoga Teacher Trainings
Elena Menci is an international Yogi who has gained her experience in Bali, India, Dubai & Mallorca. She is 700hrs certified Yoga Teacher who has been trained in Vinyasa, Yin, Swing and Ashtanga Yoga with Iyengar props. She also studied Functional Anatomy, Sports Massage, Guasha, Cupping, Osho Meditation and she continues to learn about a human body & mind which is what fascinates her the most, the power of ones mind.
She was born in Eastern part of Slovakia by High Tatra Mountains where nature has always been a big part of her upbringing and that's what she feels connected to. She worked in the luxury fashion & diamond industry before certain events in her life made her think deeper about life and she decided to dive into learning about Yoga and eventually changed her carrier path and became a Yoga teacher.
Along the way Elena had vision to create a community surrounded by nature, based on intentions that are coming from a non-judgmental place, a safe place where people can connect, interact, exchange experiences and energy and feel "at home". After living in the Middle East for 10 years she decided to move to Portugal to build this community in the sunny Algarve.
Benefits of being part
our comunity
You get to practice yoga with international yoga teachers.
Haven will become your second home, with new friends & connections.
Enjoy monthly workshops where you can improve your skills and knowledge.
You will create the happiest and the most memorable moments with US.
Connect & hang out with likeminded people who will become your friends.
Experience weekend retreats practising yoga at top locations in the Algarve.